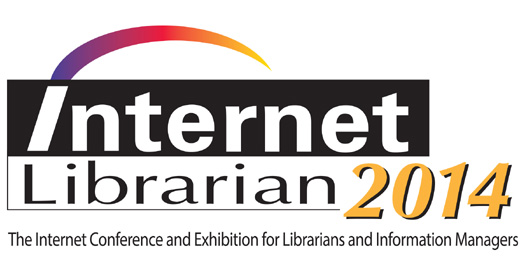 Have you ever attended Internet Librarian? It's a great library-technology-focused conference put on by Information Today.
Information Today does a great job at getting information professionals of all types relevant, useful, and most importantly – current information. They do this through conferences like Internet Librarian and Computers in Libraries, and by publishing books on those topics (and yes, they have published both my books. Definitely NOT the reason these conferences rock, but still … ).
My assignment to you, if you can attend: don't just attend – submit a speaker proposal, too! That's how I got started speaking – my first national presentation was at Internet Librarian 1997 (on websites, of all things).
So – go submit a speaking proposal. Right now. Then don't totally freak out if you get picked to speak 🙂 And hey – I'm on the Organizing and Review committee this year. Really looking forward to hearing your ideas!