I missed this when it came out in April, but there are some good takeaways from Pew Research Center's Social Media Use in 2021 report.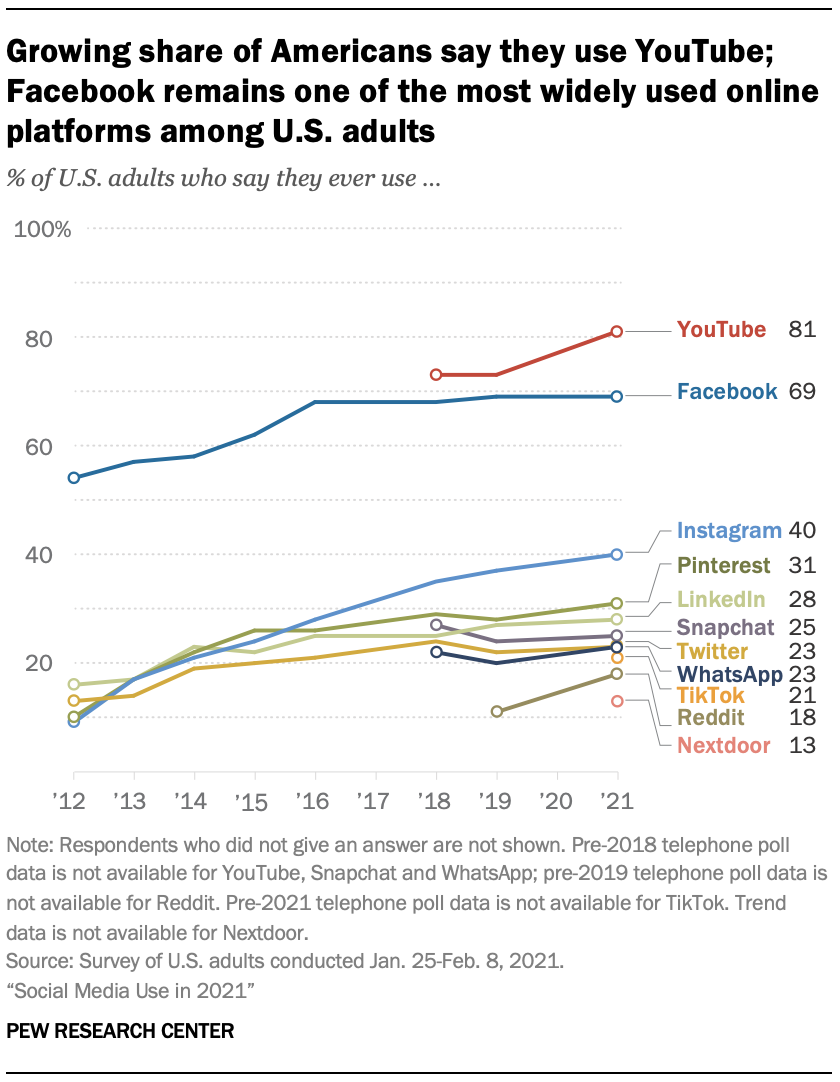 Social Media Use in 2021 from Pew Research Center
Here's what stood out to me:
72% of American adults use some type of social media. Wow!
YouTube, Facebook, and Instagram are the most popular (you should be on all three)
They added two social media channels for the first time: TikTok (21% of US adults use it) and Nextdoor (13% of US adults use it).
Instagram, Snapchat, and TikTok tend to have a younger audience, while more established sites like YouTube and Facebook are more well-rounded, age-wise.
There's a lot more in the report about age and other demographics.
What's this mean for libraries?
If you are already using social media … keep it up! Figure out ways to engage your customers using your social media channels.
If you aren't doing much on the social media channels that attract younger adults (Instagram, Snapchat, and TikTok), you should explore your options in those spaces.
Reminder that "younger adults" means 18-30 year olds. Not just kids, not just teens (though they're definitely there! Pew tracks adult use only). I'd suggest focusing on content that a 25-35 year old would be interested in. That way, you'll be "trendy" enough to catch some younger audiences, and have enough real-life application that might interest an older audience as well.
If your library isn't doing much of anything on social media, you are potentially missing an easy way to connect with 72% of your customers. For free. Something to think about!
Here's a link to the full report – enjoy!