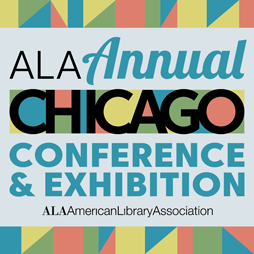 Going to ALA Annual in Chicago in a couple of days? If so – come see me speak!
I'm giving a talk about videos, along with Christina Norton, Justin Georges, and Steven Milewski.
Here's the details:
When & Where: Saturday, June 24 3:00 PM – 4:00 PM Location: McCormick Place, W175a
Title: Rocking the Small Screen (Without Losing Your Mind): Planning and Managing Library Promotional Videos
Description: Video on the web is one of today's hottest social networking trends. But what can online videos do to promote your library? A public library and a university library will both share what they have learned and how realistic expectations can bring success. The presenters will cover: planning and implementation, shortcuts, tips on what types of content work best, recording and editing the audio and video, accessibility, assessing traffic and impact, and how to create a video team. Learn why your library should create and post online videos!
So come check out our presentation, ask questions, etc. I'll post my slide here after the presentation, if you miss it (but don't miss it!).
See you on Saturday!